Reading Time:
2
minutes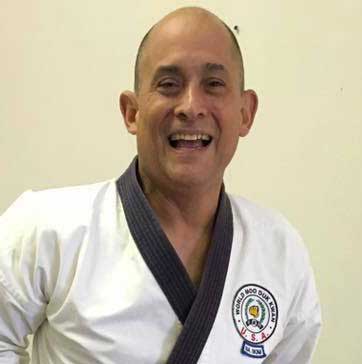 Board Vice Chair and Growth Teleconference facilitator, Master George Broyles, has scheduled the next Growth Teleconference for Sunday evening September 29th at 8:00 PM EST.
Sa Bom Nim Gene Riggs from Carthage, Texas, Moo Duk Kwan® Dan Bon 26263 will be sharing creative concepts about how motivated members and/or school owners can easily get new programs or even a new school started in your community.
He has owned and operated multiple successful schools since the 1980's plus a successful fitness center. In addition, Sa Bom Nim Riggs has launched and sustained a number of program over the years that have introduced hundreds of students to Soo Bahk Do. His famous "War On Drugs" program brought unforgettable and bloody - yes bloody 🙂 - demonstrations to East Texas schools that are still talked about today and which recruited many new Soo Bahk Do® students.
He continues to produce the James Green Memorial tournament in honor of a student who was a Texas State Trooper and passed away unfortunately. He has hosted some of the most memorable events in Region 6 including multiple weekend camps, multiple Ko Dan Ja Shim Sa and more demonstrations than can be listed here.
Sa Bom Nim Riggs has also served multiple times on  Region 6 National Teams, he has served as the Elected Board Director for Region 6 members and was appointed as a Region 6 Examiner.
Sa Bom Nim Rigg's effervescent leadership style has helped forge the nature of Region 6 and supported the collective accomplishments of its schools and members.
His presentation about how to find a need and fill it in your community will surely be inspiring, educational and motivational.
Join us to learn about these exciting creative ways to help grow Soo Bahk Do® in your community.
Instantly receive the Growth Teleconference dial-in info and link to the teleconference wall by texting GROWTH to 70000