Say What!?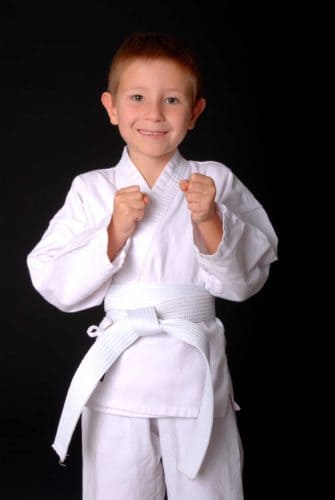 That's right, one hundred sixty nine (169) excited new students and one-hundred twenty five (125) parents showed up at my school which typically had an enrollment of only 40-50 students.
Although I did not know it back then, this amazing event actually began years earlier at a Federation National Summer Camp on a grassy hillside when Sa Bom Nim Mary Ann Walsh distributed a flyer during her seminar at the Phonecia, NY Pathwork Center high in the Adirondack Mountains of New York State.
Now mind you that participants in her seminar were all barefoot outdoors on a hillside in slippery grass wet with dew and we were all wearing dobahks which is not the optimal time or environment to receive printed materials that we need to pay attention to and keep up with, but regardless of those circumstances, she distributed her handout to everyone in attendance.
Kris Poole and I had traveled from Texas to New York for this event and by some miracle, the page she handed out managed to find its way back to my room at the camp and days later into my luggage and finally all the way back to Texas where it eventually retired in a nice, safe desk drawer at my studio office and lived there quietly and in obscurity until about ten years later.
Who Took Personal Action To Make This Happen?
This all happened way back before the Kwan Jang Nim had shared his PVT Committee concept, but the results achieved provide definitive proof of the power of the PVT Committee concept and including parents.
Three moms, Jo Ann Easley, Bobby Milstead and Donna Gentry, each with elementary school aged kids enrolled in my school had been telling me for weeks that they planned to attend the upcoming local school board meeting and wanted to know if I could create some kind of program that our school could offer as a free community service to elementary aged kids so they could present it to the school board.
At the time they came to me I was very busy running my electronics company, taking care of my new family, traveling to multiple towns teaching Soo Bahk Do® at multiple studios, flying all over the world for Soo Bahk Do® events in places like New York, England, Greece, Korea, etc. Now on top of all that, here were three mothers requesting a big block of my limited time to conceive a special program and design literature to describe it and print and prepare all the materials they would need for their presentation during the school board meeting.
I thought to myself that I did not need this extra demand on my time.
I was already super busy and time crunched and really did not feel that I had time to be helping them execute their idea.
I did not feel that I had time to stop what I was doing and figure all this out for a project that was not my idea and that was not in my schedule or my plans. In fact I was a bit put off by their persistent requests.
What would the offer be?
What would the flyer say?
What might the school board respond positively to?
What did I have time to do for this idea of their's?
What could I afford for our studio to offer as a free community service?
Then It Hit Me!
I remembered a flyer that Sa Bom Nim Mary Ann Walsh had handed out at her seminar years ago and I even managed to recall where it had retired to deep inside my desk.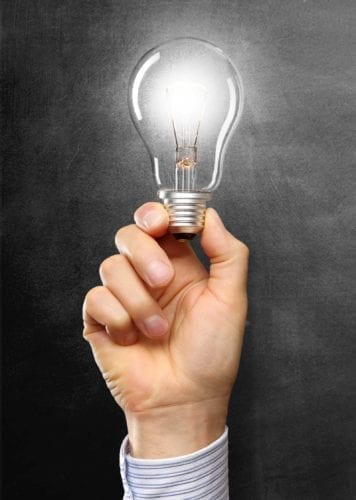 I was mainly thinking that her flyer was something that I could quickly hand to these persistent moms and tell them, "Use this" and thus send them on their way, so that I could get back to being too busy to even think about their plan. I know... I was bad.
The message on her handout was a powerful quote about self-esteem from the book "Tribes" by Jean Gibbs and it seemed like good language to describe a Soo Bahk Do® community service program. I reasoned that since Sa Bom Nim Walsh was a teacher and she had felt these words were important enough to distribute, then it seemed logical that other educators and teachers might also pay attention and give weight to them.
I finally stopped long enough to quickly conceive a program and design a flyer using the powerful quote from Master' Walsh's handout on one side and enrollment instructions on the other side, then I printed a few hundred on neon colored paper and handed them to the moms and went back to being too busy to think about it.
At that moment I had no idea of the astounding, almost unbelievable events that would soon unfold as a result of empowering these moms and my students to run with their idea.
Little did I know the enduring lesson these moms were about to teach me... the school owner and the instructor of two of them.
The wisdom that Sa Bom Nim Walsh had shared with us that day on that grassy hillside in the backwoods of New York state had sat quietly in my desk drawer all those years with its potential unrealized. It had waited patiently for the perfect convergence of circumstances when these moms and my students finally breathed life into the lesson she had taught so many years before.
The powerful words of the quote from the book and the spirit of the these moms and their presentation resonated so powerfully with school officials, teachers and parents, that what followed next was literally unbelievable.
A few weeks passed and then on the very first day of the program that these moms and students had goaded me into sponsoring, one-hundred-sixty-nine new students and one hundred twenty five parents all appeared at our school on the same night for their 1st class.
It was mind boggling.
Then – and only then – did the master finally appear for this student.
"When the student is ready, the master appears."

-Buddhist Proverb
Example Flyer Designs
Note: The original program was six weeks, but has been modified in the newer literature to five weeks in order to correlate with the five moo do values.
Multiple variations of the flyer and the enrollment form are provided for mix and match possibilities.
EXAMPLE 1: Offer The Self Esteem Enhancement Program Acknowledging Your School As The Sponsor
EXAMPLE 2: Offer The Self Esteem Enhancement Program Acknowledging Local Business(es) As The Sponsor(s)
Four Flyer Variants
Additional Flyer Variants
Three Enrollment Form Variants
HIGH QUALITY BLANK ENROLLMENT FORM TO CUSTOMIZE
Program Marketing: What Worked & What Didn't
When the program concluded we evaluated the outcome and identified an ingredient that made the difference between phenomenal results and dismal failure.
We had offered a Community Service Program, "Self-Esteem Enhancement For Kids Program" for elementary age (Grades 1,2,3). It was offered to children through the public school system; however, the program was taught at our local studio, so parents had to bring children to the studio and we required advance, pre-enrollment in order for children to be eligible to participate in the program.
The basic concept of an after school program had been previously suggested to me by Sa Bom Nim Daymon Kenyon and was then modified to include the handout information provided by Sa Bom Nim Mary Ann Walsh at a National Camp seminar. The outcome results were achieved with less than a month of advance promotion and the response was literally overwhelming.
Some of my parents and students petitioned the local school board for our school to offer a community service program through the elementary schools.
We distributed a "pre-enrollment flyer requiring a parent's signature" to enroll their child in the free program.
The offer, the language on the flyer, the color of paper used, the enrollment procedure and the targeted elementary grades were the same in all three schools.
In two schools we employed flyer

distribution method A

and in the third school we employed flyer

distribution method B

.
The program response was UNBELIEVABLE. We had 169 kids and parents show up for the first lesson. Yes, one-hundred-sixty-nine new students enrolled and showed up for class on the same night (at a studio where total enrollment hovered around 40-50 students.)
The most interesting thing is that all 169 students originated from the two schools using flyer distribution method A and zero (0) students originated from the third school using flyer distribution method B.
Clearly we stumbled upon the "perfect offer and perfect response generator" to have realized such phenomenal results and we discovered the secret distribution ingredient that resulted in pre-enrollment and what did not result in pre-enrollment.
We printed on several different colors of NEON paper all mixed together and printed on both sides.
The offer was for a "Self Esteem Enhancement Program"
The flyer featured a powerful excerpt from the book "Tribes" by Jean Gibbs that resonated with teachers and parents. The excerpt was handed out by Sa Bom Nim Walsh years ago at a Phoenicia camp. I do not have access to a copy at this moment, but she might or I may be able to locate it for you in a few days.
Students had to take the pre-enrollement form home and return it signed to the school in advance of the first day of the program in order to qualify to be in it.

Distribution Method A: In two schools where all responses originate from the flyers were seperated into stacks of 30 and inserted into each teachers mailbox in the office with a cover letter requesting the teacher to hand out the flyers and then and retreive signed flyers from students the same week. The letter also advised teachers that a studio employee/student would be picking the signed forms up at the main office on date XX/XX/XXXX. Teacher cooperation was exceptional in part to the quote on the flyer describing the program. Teachers seemed to want to assure kids had the opportunity that the program offered. It generated lots of word-of-mouth comments.
Distribution Method B: In the third school where no responses originated, the flyers were placed on a table near the entrance to the front office where the teacher's mailboxes were located. The teachers had to walk past the table to retrieve their mail and the table had a large sign above it with a stack of flyers and cover letters on the table.

Apparently, when the flyer were inserted in the teachers mailbox, they took it very seriously as they were accustomed to receiving instructions from the principal and official notices, etc. through their mailbox. Inserting the flyers in the teacher's mailboxes reaffirmed that the offer was "school endorsed," which it was, and encouraged virtually 100% teacher cooperation. However, when the flyers were placed on a table for "optional pickup by teachers" no results were realized.
Hindsight
Get out of your own way!
Unleash your students' parents!
Get creative to distinguish your school from all the other martial art schools
Seek to tap into an unmet need that already exists in your local community (Self-Esteem Enhancement)
Plan a repeatable, ongoing offering rather than a one-time offering.
If we had known that the response was going to be so overwhelming, we may have only offered the program to a single elementary grade at a time. For example 1st Grade in September, 2nd Grade in October, 3rd Grade in November.
This may have resulted in about 56 new students each time we ran the program and we could have managed that amount of new students much more effectively than we did 169 at one time.
Properly structured, this program could have become an ongoing community service offering every year through the elementary schools in our town rather than a one-time offering.
We Also Discovered A New Untapped New Student Audience
One interesting factor provided insight about many students who converted from the free program to paid enrollment.
Read about in the download document.
Are You In Your Own Way Like I Was?
If so, get out of your own way and unleash your students' parents!
Let me say that again, "Get out of your own way and unleash your students' parents!"
Parents, students and school owners may find value in reading the rest of this remarkable story to learn exactly how these moms worked this magic and contemplating how you as a parent or student might unleash your potential to help your instructor grow your school.
If not, why not?
Are you too busy to organize a PVT?
If you think so, first re-think what your PVT might be for your school and who might be on it.
I thought I was too busy and you see what I almost missed because I thought so.
Download all the details about EXACTLY how these amazing results were achieved.
Acknowledgements
Thank you Sa Bom Nim Mary Ann Walsh for touching hundreds of lives that would never have been touched by Soo Bahk Do® were it not for your wisdom and that piece of paper you handed out on that hillside in Phoenica, New York
Thank you Joanna Easley, Bobby Milstead and Donna Gentry for your innovative idea to promote Soo Bahk Do® and the growth of our school and your determination to take action, even in the face of my lack of enthusiasm for your idea.
It was truly your individual action (PVT) and energy that breathed life into the words on a piece of paper that had been hidden in a desk drawer for years. It was your idea and your energy that gave Soo Bahk Do® the opportunity to touch hundreds of lives that may never have experienced Soo Bahk Do® without your efforts.
---
Please take a moment and add your knowledge to the site for the benefit of others by posting a comment, sharing your ideas, submitting a link, or asking a questions, etc.
---
LEARN MORE
---
LOGIN TO CONTINUE READING.
If you are an existing user, please log in. New users may register below.