Many school owners report difficulties "making it through the summer" when school enrollment often dips because students are on vacation and other activities pull them away from regular training.
However, on the other side of the isle are school owners who report turning summer down time into a tremendous opportunity for their school and in doing so they not only survive the summer, they THRIVE THROUGH THE SUMMER.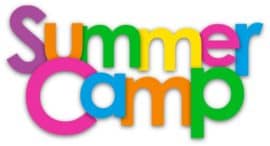 What's their secret?
One secret weapon for defeating the summertime doldrums seems to be offering Summer Camps at a PREMIUM PRICE.
Checkout what John Cassidy of Top Kick Martial Arts has to say about his Summer Camp program.
Thanks to Team Parrella, with a special shoutout to Nick Dougherty andMichael Parrella - we had better success then ever on our three day sale. Every summer at one of my locations I do a 3 day summer camp sale on limited amount of weeks we will presell for following summer.

Thanks to their guidance on emails through Martial Arts Profits Arsenal - our two step email campaign netted 70k online in under 48 hours. This is for one location only and only about 25% of the summer camps we will sell for next year at this special rate.
For that location its pretty cool to collect a little less then 5% of the total gross in two days online. Of course its important you have a great product and team - thats what makes us get better each and every year.

Thanks Team!
Do the math ($70,889 / 50 order) and it appears his summer camp program runs $1400.
He even indicates pre-selling NEXT YEAR'S CAMP which is great as those sales indicate the student will still be active next year.
What activities and services does a summer camp program consist of?
Think about what is possible, rather than focusing on roadblocks or limitations.
Think creatively. Brainstorm with your teen and adult students, parents and instructors.
Pose the question to them about how your school might host a summer camp.
Discuss all aspects of what might constitute a "summer camp" experience.
Some schools only provide the camp during the day so there are no sleep over issues to deal with.
Other schools do provide sleep over on one or more days of their "summer camp" and promote it as parent's night out.
Plan an exciting schedule of specific activities that will happen during your camp and the dates and times they will occur. Some of the activities might be marketed to family and friends as a chance for them to visit your school and watch their camper demonstrate or perform what they have learned, etc.
Structure your summer camp as a Summer Olympics
Capitalize on "bring a friend" and plan for non-students to be participating in "summer camp" focus on self esteem enhancing activities that will help compel them to become enrolled students when "summer camp" is over
Design your "summer camp" to be profitable for your school
etc., etc.
Share your ideas in the comments below.
How can a part-time school run a summer camp program?
Share your ideas in the comments below.
What are some other creative strategies for surviving summer?
What other summer activities might your school link to or tie into that could generate new student prospects?
Offer a complimentary intro program for all students who make the honor roll before summer break.
Sponsor t-shirts with your school name on them for a local baseball or Soccer team.
Offer a customized complimentary intro program for all winning team members each week. Your goal is to acquire names of prospects. You might schedule the free intro after the season is over so all those who follow through can be managed together. Prepare your vouchers in advance and send a supply with any of your parents of students who plan to attend the games and they can can give them to the winning coaches to distribute to their team members right after the game.
Offer to perform a demo at a baseball game or other sporting event intermission or halftime.
Offer to provide a demo or kick-a-thon fundraiser for the PTA.
Offer to provide a demo as a fundraiser for the sports Booster Club.
Offer to send and instructor to provide a class at Summer Church Camps.
Share your ideas in the comments below.
Please take a moment and add your knowledge to the site for the benefit of others by posting a comment, sharing your ideas, submitting a link, or asking a questions, etc.
---
LEARN MORE
---
LOGIN TO CONTINUE READING.
If you are an existing user, please log in. New users may register below.