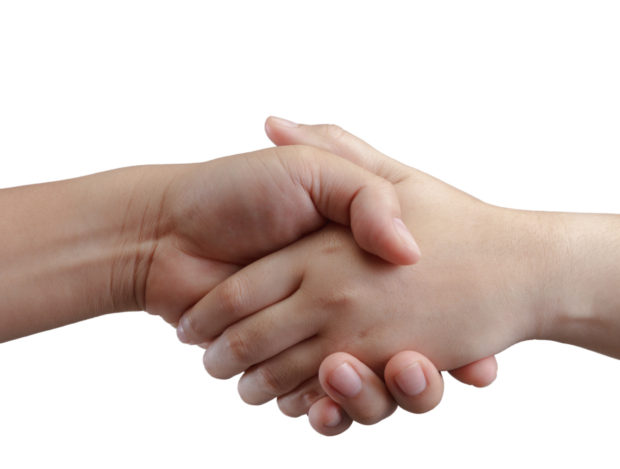 In the world of business "closing the deal" is of paramount importance to business success and doing so often requires a highly nuanced understanding of sales psychology, negotiation tactics and a proven process for employing both.
In the world of martial arts the lingo we use may be different but the process and skills needed to be effective are the same regardless of what we call it.
Proven conversion processes can dramatically improve conversion results in several aspects of your school operation.
People are people and the psychological principles and processes that apply in closing sales in the business world also apply in the martial art world.
Converting your local community public into info callers or website visitors

What is the average lifetime value to your school per campaign respondent who converts to a paid student enrollment?
How much can you afford to invest to attract each new student prospect who contacts you?
What marketing channels do you use to attract prospects?
How much do you invest monthly in promoting the visibility of your school?
What % of each target audience typically responds to your marketing campaigns?
Based on the cost of each promotion campaign, what did each respondent cost to acquire?

Converting info callers to students

Do you answer calls live?
Do you use voicemail?
Do you use a script when speaking with a caller or when calling a prospect?

Converting internet searchers into website visitors

Do you use Google Ad Words?
Do you feature your school in banner ads?
Do you boost posts on your Facebook school page?
Do you focus on witing site content to attract organic seach results?

Converting website visitors to students

Does your website feature a Call To Action for visitors
Does your website offer an inceive for a visitor to take action during their current visit?
What % of your website visitors convert to newsletter subscribers?
What % of your website visitors convert to signed up and paid online trials or Introductory courses?

Converting keyword texters to students
Converting scheduled appointments to kept appointments

Do you follow-up with those who made appointments to help encourage them to keep their appointment?
How do you initiate follow-up?
What % of scheduled appointments do you conver into kept appointments?

Converting kept appointments into trial program students

Do you use a standard 1st visit presentation in your school?
Do you use a standard 1st lesson format for new students?
How many lessons does your trial program or Introductory course consist of and why?
What % of kept appointments do you convert to signed up trials or Introductory Courses?

Converting trial program students to paid student enrollments

What % of the students who complete your trial program or introductory course do you convert to paid enrollments?

Upgrading enrolled students
Renewing enrolled students
Testing enrolled students
Motivating enrolled students to attend an event
In each case the targeted outcome results can be improved significantly by a well designed process that employs the psychology and science of conversion.
Doubling the profit and/or enrollment at your school is not only possible, but also a reasonable objective; however, accomplishing that goal will surely require doing some things different than you have been doing them.
Conversion Secrets Of The Masters
[protect password="soobahkdobiz"]
Closing The Deal
https://en.wikipedia.org/wiki/Closing_(sales)
Overcoming Objections
You probably know how this works and you may have experienced it yourself when shopping for a product or service offered by a professional sales person.
You may have found it hard to get through their questions and still decline their offers, etc. Well, that's because they are using science and employing professional sales tactics have been proven time and time again.
The higher the price of the product or service, the more skilled the successful sales reps are likely to be because when big dollars are involved, the sales person may need to walk the prospective buyer through many more objections (concerns/questions/etc.) to close the deal.
The lower the price of the product or service the less skilled the sales rep is likely to be. Why, because unskilled presenters often have only one technique in their skill set which is to lower the price hoping that will close the deal.
Closing Techniques
http://changingminds.org/disciplines/sales/closing/closing_techniques.htm
https://www.entrepreneur.com/article/250188
https://www.entrepreneur.com/article/235565
[/protect]
---
[widget id="wdg_specialrecentpostspro-7"]
[contentblock id=3 img=gcb.png]