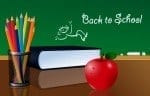 September advertising, marketing, promo ideas and to attract new students and classroom activities to retain existing students in Moo Duk Kwan® Certified Teaching Programs and Certified Schools.
September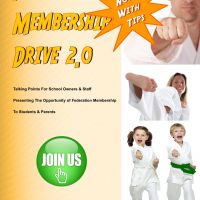 In 2016 the United States Soo Bahk Do Moo Duk Kwan Federation Board of Directors launched a vigorous Membership Drive with benefits for new members and renewing members and requested the support of all certified Instructors and certified school owners to help make it a success. The first of three documents below covers valuable information to help
[...]
Please take a moment and add your knowledge to the site for the benefit of others by posting a comment, sharing your ideas, submitting a link, or asking a questions, etc.
---
LEARN MORE
---
Last Updated: Tuesday, April 12, 2016
LOGIN TO CONTINUE READING.
If you are an existing user, please log in. New users may register below.