Opportunities abound to educate the public about the value of the instruction provided by Moo Duk Kwan® certified instructors of the Soo Bahk Do® martial art system. Many opportunities are integral to the normal schedule of our life activities.
Which of the following, or other opportunities, do you have plans in progress for attracting new students and promoting visibility of your school to your local community to educate them about how you can meet their needs?
Now is the perfect time to target a future opportunity.
Annual Seasons
National Holidays
Community Events
Special Events
Movie Premieres
etc.
---
Attracting New Students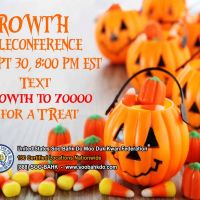 September is history and Fall is officially here.  The leaves are changing colors and the weather patterns are changing. What can you change in your school marketing activity to ensure your school finishes the year strong and with more students than last year? Some of your new students who enrolled in Back To School classes may be getting rea
[...]
Please take a moment and add your knowledge to the site for the benefit of others by posting a comment, sharing your ideas, submitting a link, or asking a questions, etc.
---
LEARN MORE
---
Last Updated: Monday, April 11, 2016
LOGIN TO CONTINUE READING.
If you are an existing user, please log in. New users may register below.