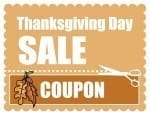 November advertising, marketing, promo ideas and to attract new students and classroom activities to retain existing students in Moo Duk Kwan® Certified Teaching Programs and Certified Schools.
Please take a moment and add your knowledge to the site for the benefit of others by posting a comment, sharing your ideas, submitting a link, or asking a questions, etc.
---
LEARN MORE
---
LOGIN TO CONTINUE READING.
If you are an existing user, please log in. New users may register below.