Reading Time:
3
minutes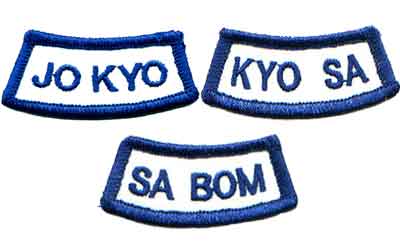 As you contemplate beginning this exciting new journey of personal growth, it can be valuable to contemplate why you want to be an instructor and to thoughtfully consider your personal goals.
Moo Duk Kwan® instructor certification is available for USA practitioners who meet the requirements specified in the USA Member Manual and International World Moo Duk Kwan® members who meet the application requirements of their respective country.
International Translated Instructor Certification Study Kits
Translated versions of each Instructor Certification Study Kit are being prepared by the Officials in each World Moo Duk Kwan® country. Some countries are still customizing and translating the Instructor Certification Study Kits, so they may not be available yet.
Fees due and timeframes specified on this page apply globally for all Moo Duk Kwan® Instructor Certifications. An order must still be placed for a study kit even if downloading it without payment is possible.
Currently the English version is shipped for all orders.
Practitioners seeking Instructor Certification should possess a strong desire to learn the additional skills necessary to effectively share the Soo Bahk Do® martial art system with others through teaching.
---
---
1) Consult Your Personal Instructor
Place order for your Instructor Certification Study Kit(s)
Begin Your Apprenticeship Under Your Personal Instrutor's Guidance
Be a Self-Starter And Actively Seek To Acquire New Skills and Knowledge During Your Apprenticeship
Complete Your Final Examination

Jo Kyo Exam by personal instructor at studio
Kyo Sa Exam by Regional Examiner(a) at scheduled event
Sa Bom Exam by TAC at annual Ko Dan Ja Shim Sa

Begin Study toward Your Next Level of Instructor Certification
---
2) Activate Instructor Certification Study Kit Subscription Online at the Soo Bahk Do® Institute
Jo Kyo Certification Study Kit (3 pmts)
Kyo Sa Certification Study Kit (9 pmts)
Sa Bom Certification Study Kit (18 pmts)

Note: It is your responsibility to cancel your payment plan after the indicated number of payments. Should you fail to do so and your payments continue past the amount due, then you will receive full credit for any overpayment on your member ledger and upon your request your credit can be applied toward your membership, orders, event registration, testing fees, converted to a non-tax deductible donation, etc. or refunded.

Or download order form and submit to Headquarters with single payment
---
3) Submit Your Signed Certified Instructor Letter of Understanding Along With Your Study Kit Order.
---
4) Begin Your Apprenticeship Training Under Your Personal Instructor's Guidance
coordinate teaching opportunities with your instructor

be prepared to be required to recruit your own students to teach
be prepared to learn how to teach exciting and motivating introductory lessons
be prepared to learn how to teach private lessons
be prepared to learn how to assist students and parent in preparing gup test paperwork
be prepared to learn about procedures for communicating with Headquarters about gup tests
etc.
---
5) Be a Self-Starter and Actively Seek To Learn New Skills and Knowledge During Your Apprenticeship
about techniques for inspiring, educating and motivating students
about effective teaching techniques that help learners progress
about planning class content in concert with the overall school schedule, external events, etc.
about classroom management of time, content, student organization on the floor, etc.
about administrative responsibilities of instructors to their students
other
---
6) Complete Your Final Examination
---
7) Begin Your Study Toward Your Next Level of Instructor Certification
---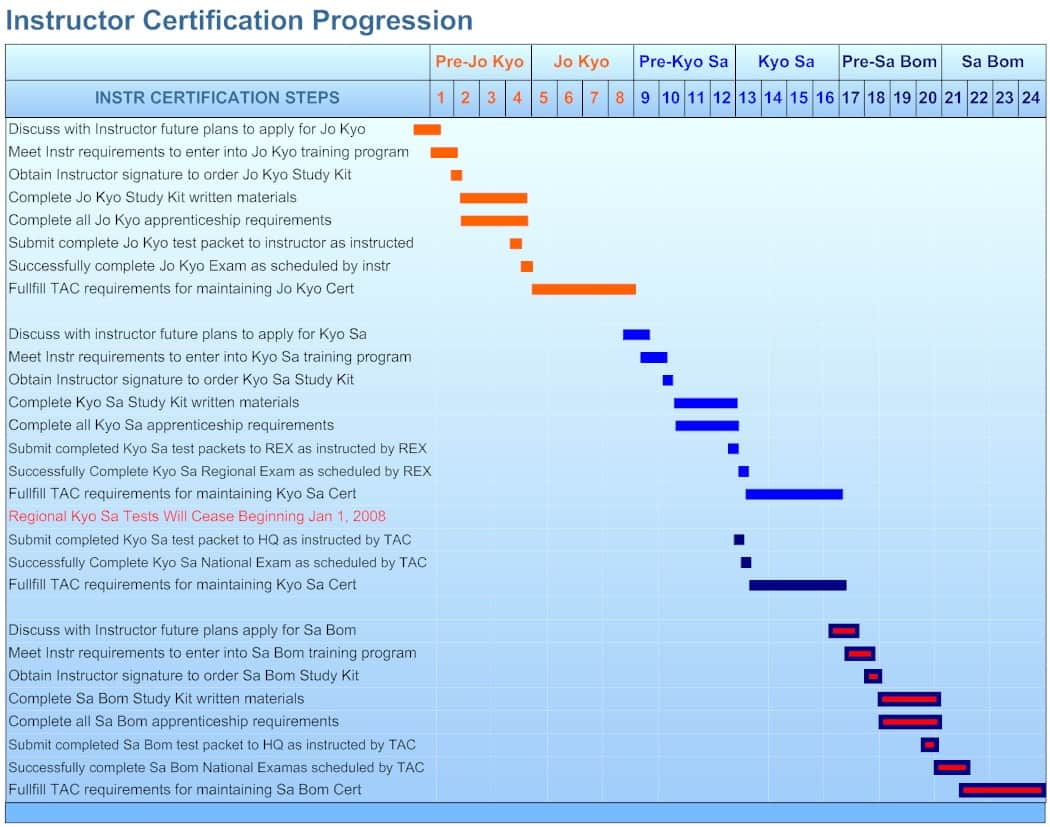 Please take a moment and add your knowledge to the site for the benefit of others by posting a comment, sharing your ideas, submitting a link, or asking a questions, etc.
---
LEARN MORE
---