Reading Time:
1
minute
Simply put "marketing channels" are different creative ways and means that you can employ to introduce and connect your products or services with prospective customers and educate them about your offerings.
For the most part, "marketing" is NOT "selling," rather marketing it is about making selling unnecessary.
Careful selection of qualified target prospect audiences and the disciplined application of educational based marketing concepts can accomplish that objective.
In the case of martial art instructors the most relevant marketing channels are those which have a high opportunity to bring your instructional services to the attention of members of the public who are likely to be prospective students.
Which marketing channels are effective for instructors and studios?
These are some of the marketing channels reported by martial art school owners and/or recommended by martial art consultants.
Telemarketing~cold calling~warm calling
---
Get More Students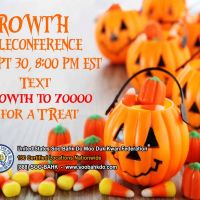 September is history and Fall is officially here.  The leaves are changing colors and the weather patterns are changing. What can you change in your school marketing activity to ensure your school finishes the year strong and with more students than last year? Some of your new students who enrolled in Back To School classes may be getting rea
[...]
Please take a moment and add your knowledge to the site for the benefit of others by posting a comment, sharing your ideas, submitting a link, or asking a questions, etc.
---
LEARN MORE
---
Last Updated: Saturday, June 18, 2016
Related
LOGIN TO CONTINUE READING.
If you are an existing user, please log in. New users may register below.