Reading Time:
2
minutes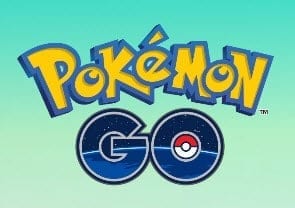 Personally, I do not play computer games. But that is just me.
MANY people of all ages do love computer games and the newest interactive mobile game craze is Pokemon Go.
What is Pokemon Go?
PokemonGymn?
PokeStop?
Pokemon Go is a new app that makes a walk around your neighborhood, town or city into an augmented reality game, and it's spreading like wildfire.  The app has been downloaded 7.5 million times and as of this article has double the engagement of SnapChat and is surpassing Twitter in its percentage of daily active users.
Could Pokemon Go really help you get the attention of potential new students for your school?
Even if it could, would it be worth the steep learning curve and the potential time sink involved just to experiment with it and see if it generates any new student prospects or not?
Soooooooo do you just ignore the hottest new game on the planet it OR do you figure out a way to test it as a marketing channel for your school?
Would you pay $15 (Regular $37) to learn everything you need to know about Pokemon Go?
Even if you do not care to learn about Pokemon Go yourself, would it be worth $15 to empower a staff member or some of your students or parents or your PVT Committee to test it for you?
Well here is an online course designed to teach you (or whoever you assign to test out Pokemon Go) everything they need to know about using Pokemon Go to market your school.
Video Course #1: What is Pokemon Go, PokemonGymn and PokeStop?
Video Course #2: 21 Profitable Niches with PokemonGo Marketing 2.0
Video Course #3: Brainstorm Your Pokemon Go Cash Blueprint 2.0
Video Course #4: Massive Cash Techniques with PokeStop
Video Course #5: Relationship Strategies with Pokemon Fans
Video Course #6: Local Cash with Pokemon Go 2.0
Video Course #7: Online Cash Strategies with Pokemon Go 2.0
Video Course #8: Video Cash Strategies with Pokemon Go 2.0
Video Course #9: Massive Event Cash with Pokemon Go 2.0
Video Course #10: Viral Marketing Strategies with Pokemon Go 2.0
Here's a sample:  Module 1: What is Pokemon Go, Pokegym, and Pokestop
Go Get The Full Pokemon Go eCourse For $15
---
[contentblock id=3 img=gcb.png]

[views]