Reading Time:
2
minutes


Trick or Treat By Text Message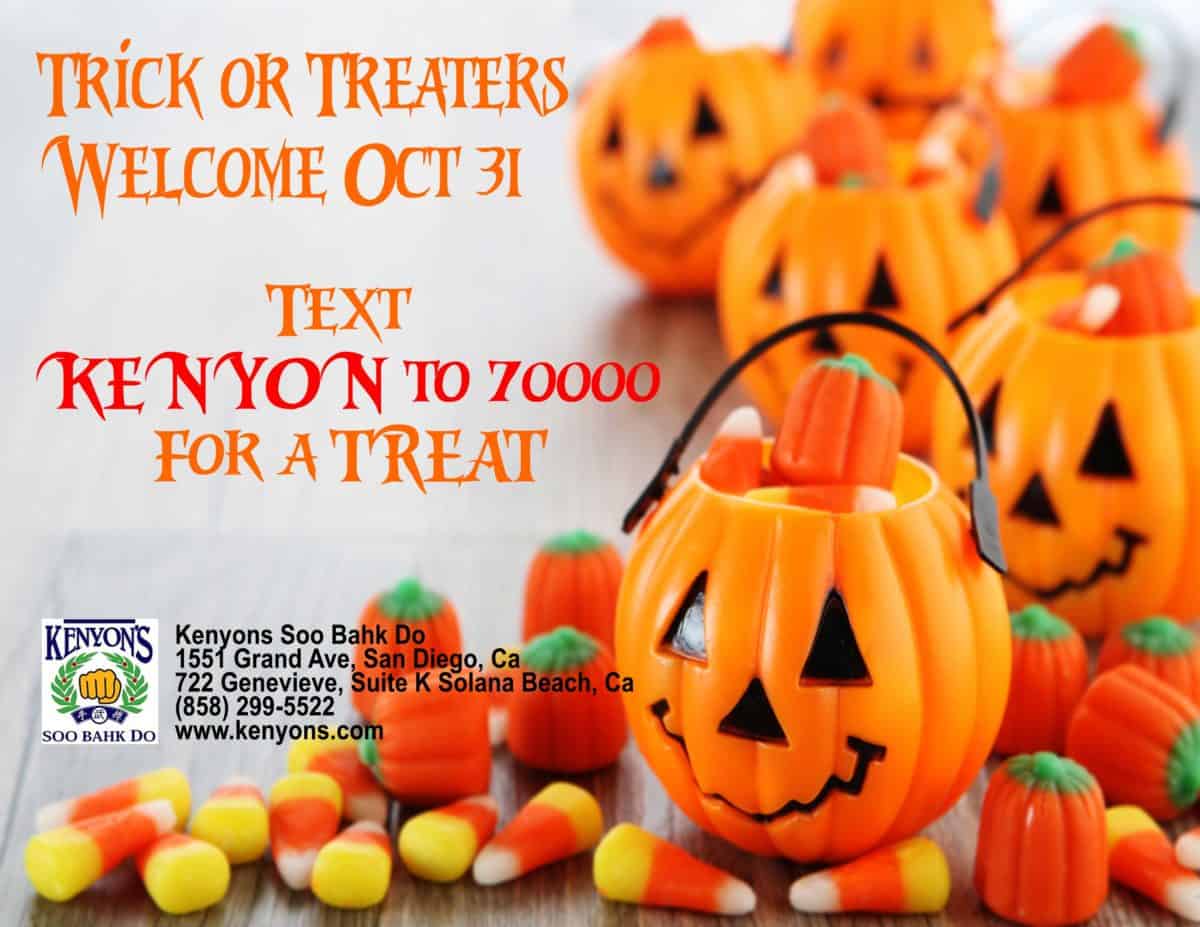 Activate a KEYWORD for your school and feature it on all the Halloween promo materials you distribute, publish it on your Facebook posts and business cards, etc.
Take a Keyword for a test drive. Text one of the following and experience how it works. Of course your personalized message would be delivered for your keyword.
One of these could belong to your school just for the asking.
Text TRICK  to 70000 to claim your treat.
Text TREAT to 70000 to claim your treat.
Text TRICKORTREAT  to 70000 to claim your treat.
A keyword is like a vanity phone number like (888) SOO-BAHK. Only one entity can have a specific keyword.
Like a phone number, no one else can have the same keyword as you, so once a keyword is claimed its gone for as long as the owner keeps it.
A dedicated Keyword can cost $3000 PER MONTH, but the Federation has arranged for Certified Schools to have one for FREE.
So if you are not using your $3000 PER MONTH Keyword, then only one question comes to mind.... WHY NOT?
Just register and then tell us the Keyword you want and we'll set it up for you and then you'll be able to receive responses on your phone. You don't even need to log into the site after its activated. Everything can happen on your phone.
---
Please take a moment and add your knowledge to the site for the benefit of others by posting a comment, sharing your ideas, submitting a link, or asking a questions, etc.

[contentblock id=3 img=gcb.png]