Reading Time:
4
minutes


Child Safety and Training Overview 1.1
2018-10-21
Dear Federation Studio Owners and Instructors,
I hope this finds you in good health and spirits.
On February 14th, 2018, the "Protecting Young Victims from Sexual Abuse and Safe Sport Authorization Act of 2017" was enacted by Congress and became federal law.  The law is commonly referred to as the "Safe Sport Act."
The new legislation is a response to sexual abuse revealed in and around USA Gymnastics, but the impact of the legislation reaches far beyond Olympic-level sport.
The Act creates a new "standard of care" for all organizations providing youth sport programming: youth sport ministries, school leagues and athletics, camps, country club leagues, and more. In short, the new Act requires Prevention Training and Prevention Policies for all amateur sports organizations in the U.S., including martial arts schools.
Below is information you may find helpful as the Federation implements policies effective January 1, 2019 that are designed to help keep our organization and our certified instructors and certified school owners educated about, and in compliance with, Federal law.
Who is required to comply?
National Governing Bodies of the United State Olympic Committee
Amateur sports organizations which participate in an interstate or international amateur athletic competition and whose membership includes any adult who is in regular contact with an amateur athlete who is a minor
Amateur sports organizations that do not travel across state lines are indirectly impacted by the act because it sets a new standard of care that will likely apply to all organizations.
What actions are required under the Safe Sport Act?
The Safe Sport Act expands the list of individuals required to report child sexual abuse by modifying Section 226 of the Victims of Sexual Abuse Act of 1990 (34 U.S.C. 20341) and makes mandatory reporting required for "covered individuals" in amateur sports organizations
An applicable amateur sports organization must offer and provide consistent training to all adult members who are in regular contact with amateur athletes who are minors
An applicable amateur sports organization must establish reasonable procedures to limit one-on-one interactions between an amateur athlete who is a minor and an adult without being in an observable and interruptible distance from another adult
Who is a Covered Individual?
According to the Safe Sport Act, the term "covered individual" means an adult who is authorized by a national governing body, a member of a national governing body, or an amateur youth sport organization that participates in interstate or international amateur athletic competition, to interact with a minor or amateur athlete at an amateur sports organization facility or at an event sanctioned by a national governing body, a member of a national governing body, or such an amateur sports organization
Participating adults are required to report suspicions of child abuse including sex abuse, as soon as possible (within a 24-hour period) to the appropriate law enforcement agencies, as specified by state or federal law.
What if an organization fails to comply with existing requirements or meet the standard of care for abuse prevention?
Failure to comply with a federal statute meant to protect the public safety is negligence per se and an easy win for the claimant. Under the Act, the claimant may bring a civil lawsuit in U.S. District Court. They can recover actual damages or liquidated damages in the amount of $150,000 and the costs of the action including reasonable attorney's fees. The court may also allow punitive damages.  Additionally, an individual who is required, but fails, to report suspected child sexual abuse is subject to criminal penalties.
How will the Federation comply with the new legislation?
Effective January 1, 2019, all new and existing instructors certified by the United States Soo Bahk Do Moo Duk Kwan Federation® will be required to complete a background check as well as a child safety online training program published by Protect Youth Sports on an annual basis.  The course covers the following topics in-depth:
Victim behavioral characteristics
Effects of abuse
Characteristics of abusers
Recognizing behaviors
Prevention
Reporting
How does the Safe Sport Act affect my studio?
As stated above, all Certified Instructors, Certified School Owners and Certified Teaching Program Leaders of the United States Soo Bahk Do Moo Duk Kwan Federation® and in some cases, volunteers will be required to obtain a background check and complete child safety education.
Independent school owners are each responsible for implementing policies in their school that include non-certified instructors, volunteers and other adults who are working with minors on a regular basis.
School level policies should address mandatory reporting, misconduct education and implement procedures that limit one-on-one interactions between adults and minors within the school and any school functions or events.
In addition to complying with federal law, studio owners are also individually responsible for educating themselves about, and complying with, any applicable state or local laws. Some states already have related state-level legislation and it is expected that more states will move to pass or modify state-specific laws.
In order to comply with the Safe Sport Act, the Board of Directors unanimously passed a policy motion to implement a mandatory Continuing Education Program that provides a means for certified school owners and certified instructors to obtain background checks and abuse prevention training in an efficient and cost-effective manner.
The process by which instructors and school owners can obtain background checks and receive child safety training will be published and maintained on the Soo Bahk Do® Biz site.
Questions can also be submitted using the FAQ form below and a continually updated FAQ will be maintained.
Regional Board representatives will also be available to assist in responding to questions and acquiring clarifications about the process.
Feel free to contact me with question or concerns at boardchair@soobahkdo.com
Respectfully,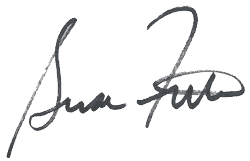 Susan Fittanto
Board Chair
Additional information
Summary and text of the legislation on the Congress.gov website:
Martial Arts Industry Association articles summarizing the impacts of the Safe Sport Act on martial arts studios:
Frequently Asked Questions
Background Check
Education about due diligence regarding Background Checks and child safety pursuant to "Protecting Young Victims from Sexual Abuse and Safe Sport Authorization Act of 2017."
Policy language is intended to be broad and invoke the very thought process you went through. "How might that apply in my circumstances?"
For example, in a case where the Federation might have a volunteer who is assigned to drive a busload of youth somewhere or to supervise a group of youth for an extended time, etc., then the Federation might require a background check beforehand.
At the school level if a school owner has a volunteer helping them that stays overnight with students at the school for a parent's night out or chaperones youth on a camping trip or to the Nationals for a weekend, etc., then the school owner might require a background check beforehand.
There may be some state laws that are even more specific, but this is the Federation's call to awareness for all.
---
Log In is required for submitting new FAQ. Click Here
---
Apply For Your Background Check Today
Background checks are quick and easy to apply for. Depending on your state's procedures and laws, you may receive notification of results within 48 hours. Some states take longer.
Request Copy Of or Dispute Your Background Check
When your background check is completed you will be emailed a copy if the state you reside in requires it and if not, you may request a copy at no charge.  If necessary, you can dispute information appearing on your background check.