Reading Time:
3
minutes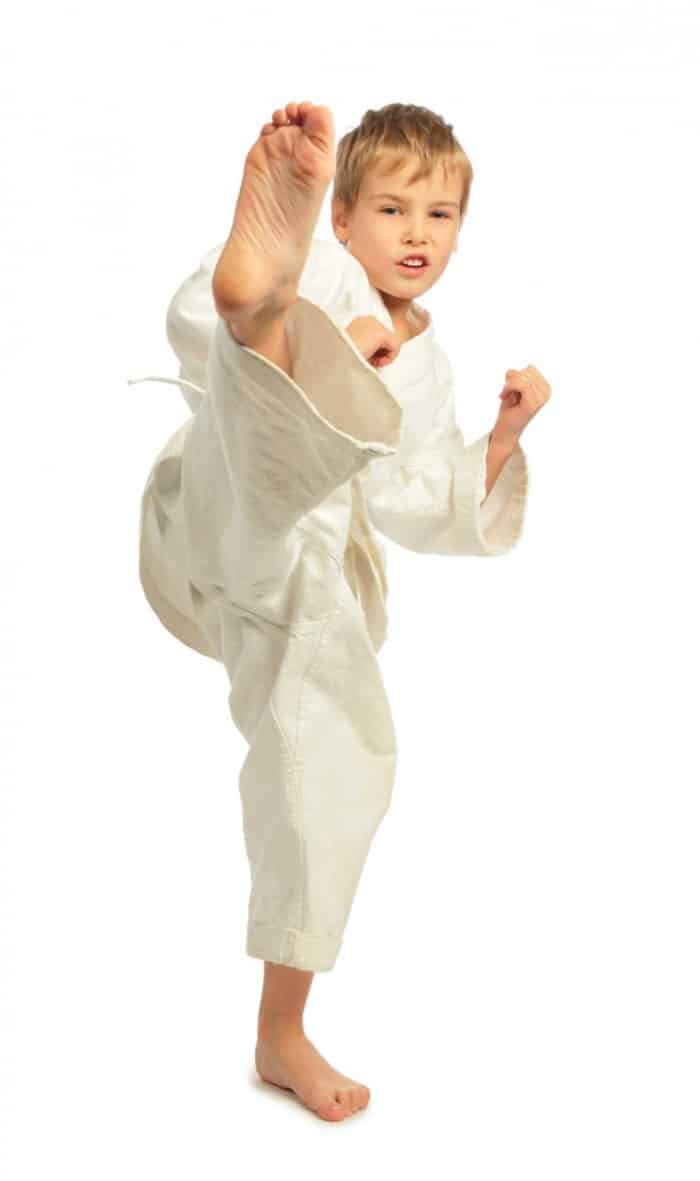 (What the heck is a keyword?)
You do not need to print anything or handout anything in order for this powerful student referral system to work for you and drive in a steady stream of new student prospects to your school.
All you need do is activate your account on www.sbdmdk.com (no credit card required and service is free for Certified schools)
Next, email the keyword you want to use to  keyword@soobahkdo.com and we'll configure it for you and send you a text message when its ready for use.
Then we'll configure your Student Referral Keyword outbound message series to new prospects.
Lastly, you convey instructions to your students and parents about how they can use your Student Referral Keyword to help promote your school and Soo Bahk Do.
All they need do to participate is tell friends and acquaintances to Text your KEYWORD to 70000 and that's it.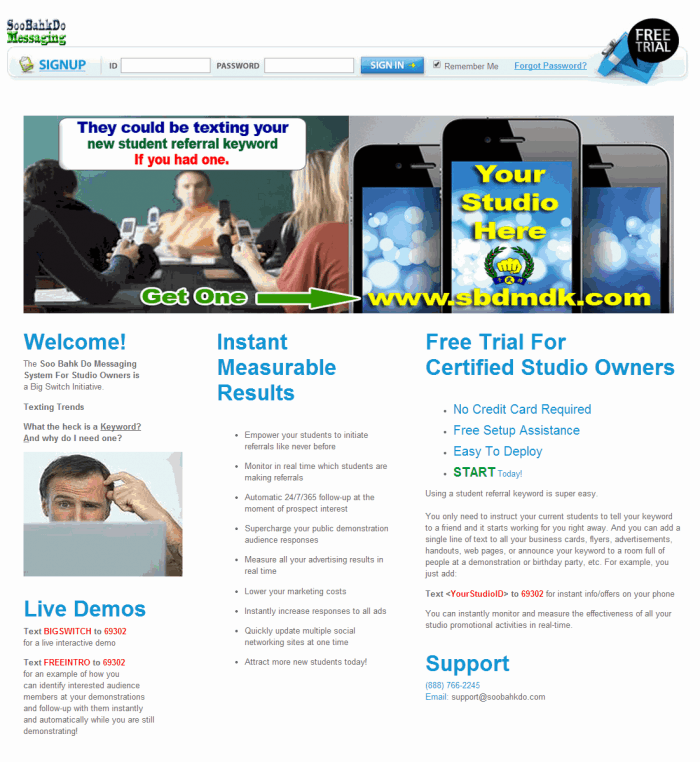 What happens when someone texts to my keyword?
The process is automatic when someone texts your keyword.
 The prospect's contact info in automatically entered in your database for followup
The referring student immediately gets credit for sharing the art
The prospect receives your message and offer to them via text messages
Referred prospects who text your Student Referral Keyword but who do not take the next step and fail to respond immediately to your offers can automatically receive scheduled follow-up messages from you that increase the incentive for them to contact you and

START

now.
You can change the offers that are delivered to prospects who text your Student Referral Keyword frequently to continually re-motivate students to initiate referrals.
You can easily run short-term, high energy student recruitment (START) contests among parents and students. For example, you might offer a nice prize (Game Boy, Ipad, IPod, etcd.) to the student who initiates the most START referrals in the next two weeks.
You might tell all your students that in addition to them winning a prize, during this contest you will also be giving a free uniform to everyone who they refer by having the prospects text your Student Referral Keyword and schedule a free trial, but this offer is only good for two weeks.
You would simply configure your offer message to prospects in your account at www.sbdmdk.com and launch your contest by announcing it to your students in class.
All your students need do is tell their friends to text your KEYWORD to 70000 and the rest is automatic. Its that easy.
When this contest ends, then you can reconfigure a new offer in your account at www.sbdmdk.com and launch a different campaign. There is no need for you to print referral cards or coupons and you use any motiational offer for your students that you want and you can easily change it each time referrals begin to decline.
You can also test different incentives offered to prospects and determine exactly which offers generate the most followup calls from prospects.
You can monitor in real-time which students are participating in your referral program and then recognize and acknowledge the most active and/or provide additional guidance or instruction to those who are not using your Student Referral Keyword.
Your Student Referral Keyword is an indispensable and powerful tool that can drive a steady stream of new student referrals to your studio month after month if you will just START using it.