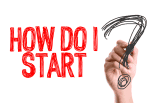 The United States Soo Bahk Do Moo Duk Kwan Federation® Board of Directors have approved two different Moo Duk Kwan® commercial license school certifications with similar application procedures, but different application fees,  maintenance fees and benefits:
Benefits Comparison For Certified Studio




and Certified Teaching Program

Benefits of Studio Certification
Benefits of Teaching Program Certification
Intellectual Property License
Yes
Yes
Studio ID Number
Studio:  SX000
Program:  TX000
Eligible for Commissions From Soo Bahk Do Institute
Yes =20%

 

Yes =5% 
Wholesale purchase privileges for SBDMDK educational items
Yes =100% wholesale discount
Yes = 25% wholesale discount
Authorized to submit rank promotion recommendations direct to HQ

Yes
Yes - If certified instructor
Commercial public display of SBDMDK Trademarks, etc. (signs, cards, ads) 
Yes
Yes 
Authority to commercialize SBDMDK IP by charging tuition  
Yes 
Yes
Umbrella Liability Insurance referral- Facility or Individual

Actual insurance is paid for by the entity (the facility or the individual).

Yes
Yes
Access to www.soobahkdo.com
Yes
Yes
Access to WMDK website
 
 
Access to View Fed Soo Bahk Do Institute
Yes

 

Yes

 

Access to Fed Wiki
Yes
Yes
Access to download library
Yes
Yes

Access to www.moodukkwanmall.com

Yes
Yes
Access to www.soobahkdomall.com
Yes
Yes
Access to SooBahkDo Biz site
Yes
Yes
Eligible to introduce authorized individual performances or derivative works into central (video) educational library for consideration by TAC for publishing and commission opportunity
Yes
Yes
Studio Certification / Certified Program Maintenance training opportunities
Yes
Yes
Event Participation Discounts (some discounts and cost sharing is done at the regional level
No
No

Cost

Effective: 01/01/2014

$411 1st Year

$308 Renewal

Effective: 01/01/2014

$31 1st Year

$10 per Federation member- Year 2 and beyond
SUMMARY - CTP leader receives 25% of the benefits of a certified studio owner.