Reading Time:
1
minute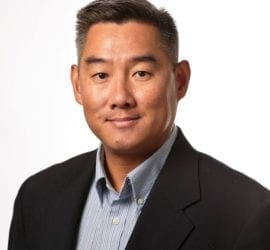 Growth Teleconferences facilitator, Board Vice-chair, Master George Broyles has scheduled Kyo Sa Nim Tony Le to present the March 31st Growth Teleconference in which he will discuss "How To Structure a Partnership For School Success." 
Instantly receive the Growth Teleconference dial-in info and link to the teleconference wall by texting GROWTH to 70000
Kyo Sa Nim Le is a Sam Dan Bon 47180 and began training in 2007 under Michael Garaguso. After his original instructor's resignation from the Federation, Kyo Sa Nim Le remains a strong supporter in the Federation and trains under Sa Bom Nim Tom Brnich in Sewell, New Jersey. Multiple members of his family are also students of Soo Bahk Do®.
He is a co-owner of Guardian Traditional Martial Arts, in Sewell, NJ along with partners, Master Michelle Genova-Hozalski and Mrs. Nancy Borelli.
He also currently serves as the elected Board Director for members of Region 2 of the United States Soo Bahk Do Moo Duk Kwan Federation®.