Reading Time:
2
minutes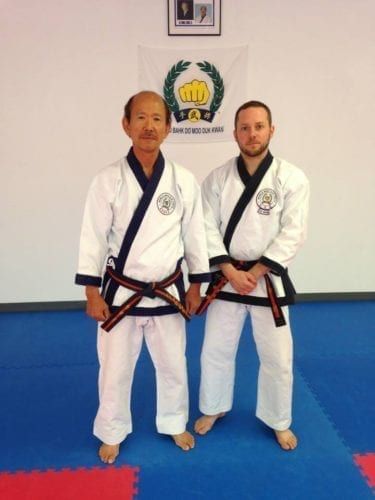 Board Vice Chair and Growth Teleconference facilitator, Master George Broyles, has scheduled the next Growth Teleconference for Sunday evening May 26th at 8:00 PM EST.
Sa Bom Nim Jared Rosenthal who is the TAC designated volunteer coordinator for the 2019 National Festival in Portland, Oregon July 25-27th has volunteered to share his strategies for using the National Festival to make your students and your school famous.
Sa Bom Nim Rosenthal is a student of H.C. Hwang, Kwan Jang Nim and an appointed member of the Technical Advisory Committee Jin Heung Bu.
He also operates Oregon Moo Duk Kwan, a successful moo do dojang in Lake Oswego Oregon, and looks forward to sharing ways and means you can use an approaching National Festival to inspire, educate and motivate your students.
"...Two weeks ago we had a "Youth Practice Tournament" at Oregon Moo Duk Kwan. This gave everyone the chance to experience a tournament setting and get excited about the National Festival. This was especially helpful for white & orange belts. At the same event we also had a National Festival registration table outside where members could get info and sign-up. We had about 15 people complete registration forms on site and several more came in the following week. So far our Dojang has 37 completed registration forms. I encourage every studio to try a similar format. Please contact me if you have any questions or join me in the GROWTH Teleconference on May 26..."
In addition to in-the-school activities to encourage participation and generate student excitement, this brief, once-a-year opportunity can also be used to increase public awareness of your school in your local community, create word-of-mouth advertising, acquire sponsors for students attending the National Festival and instill renewed energy and enthusiasm in your student body. When you take a few strategic public visibility actions while the National Festival is approaching (and shortly after it concludes), the benefits to your school can last long after the Festival has concluded.
Don't miss this timely opportunity to help grow your school.
Instantly receive the Growth Teleconference dial-in info and link to the teleconference wall by texting GROWTH to 70000